[Stuttgart, Ger] The highly anticipated album of German Soundsystem / Record Label Jugglerz entered the German ITunes Album Charts on the #18 spot. Situated among stars like Adele or Justin Bieber, this marks a definite impact of a true Reggae and Dancehall album on the German Pop music market.

T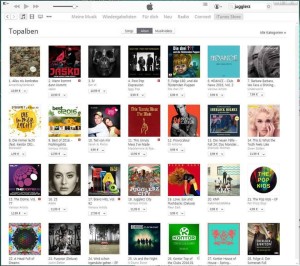 he Jugglerz City Album is a 21 track Album with various high caliber international Reggae Artists produced by German Soundsystem-Stars Jugglerz as Dj Meska and Shotta Paul. The duo managed to create a unique modern sound of Reggae and Dancehall, that – just like Bruno Mars or Rihanna – appeals to a wide audience and at the same time to the hardcore fans. And it was this hardcore Reggae-Dancehall crowd that pushed the album into the highest spheres of the almighty Itunes charts.
Next to the success in the general album charts, "Jugglerz City" sits on the No 1 spot in the Reggae and in the Worldmusic charts in Germany, Switzerland, Austria as well as in the USA and the international Reggae charts. This shows the worldwide Reggae scene is listening and enjoying the album!
Comments
comments
Powered by Facebook Comments