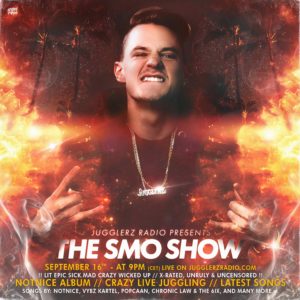 We UP and running again –
sorry for the delay Gs and Gdettes,
but we've been dealing with some new productions
and some other top secret ishhh!!
We'll drop some big news soon, but in the meantime let's
listen to the latest songs and talk about dancehall some more!!
ITS THE SMOOO SHOOOWWW!!!!!
on Monday September 16 – LIVE –
right here on Jugglerz Radio!!
Latest songs, latest Newz,
X-Rated, Unruly & Uncensored!!